About Us
Autajon is one of the main European leaders in the Set-up boxes, Packaging and Labelling industries.
Autajon is a manufacturer of folding cartons, labels, set-up boxes and POS, for various market sectors such as Perfumes & Cosmetics, Pharmaceuticals, Wine & Spirits as well as Confectionery & Food Specialties.
Quick history
In 1964, Alain and Suzanne Autajon start up their business in the production of pharmaceutical cardboard folding boxes in Montélimar (Drôme, France).
A few years later, the family company embarks on a phase of fast and constant development by entering new markets (Perfumes & Cosmetics, Confectionery, Wine & Spirits).
International development
By 1995, the targeted acquisition of new companies specialised in folding boxes, both in France and abroad, enables Autajon to become an international Group.
This external growth is 'ongoing' at Autajon : the integration of new companies specialised in wine and industrial labels is, constantly, reinforcing our position as leader in these specific markets.
Today, the Autajon Group, represented by 37 companies located in 11 countries in Europe, in the United States and in Asia, is catering to the needs of both small local companies as well as of the most prestigious international brands… always, in a spirit of technical guidance and of creativity.
A word from the Chairman
Since its creation, the Autajon Group has been committed to serving its customers efficiently and to satisfying applicable requirements.

Today we aim to satisfy and retain our customers while continuing the development of our activities and sites around the word.

The real and multiples skills acquired in each of our businesses as well as the synergies developed among the different companies of the group are all forces that will enable us to support this strategy in an environment that is always competitive and evolving.

To support our plants in their progress and development, to avoid bureaucratic red tape, we have launched a proactive "3S" approach based on the following pillars: "Secure", "Simplify", and "Standardize".

This improvement program is fully in line with our deployment of the Operational Excellence and will enable us to develop:

Industrial efficiency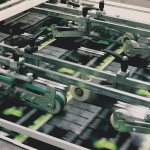 For the control of all processes of production and the guarantee of results,
To comply with the regulation applicable to our activity in terms of Quality, Safety and Environment,
For the reduction of our environmental impact,
For the control of costs and deadlines.
Human and relational Efficiency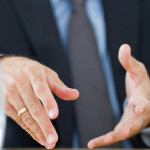 By focusing on the working environment, development, participation and empowerment of everyone,
Encouraging proposals,
By anticipation and listening to the need of our clients,
Through the vitalization of our teams.
Efficiency of our Quality Management System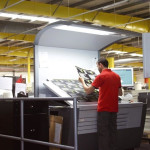 By reducing our internal and external non-quality costs,
Through the management of our suppliers and service providers,
Through the constant involvement of our staff.
The Autajon Group is committed to conducting this long-term Policy and deploying it on all its sites in order to continue to improve its competitiveness and the satisfaction of its customers.
Gérard Autajon
Chairman & CEO