Etiq&Pack Awards 2019 - Many prizes
March 21, 2019
The Autajon Group was highly rewarded at the 7th Digital Label Awards, a competition organized by Etiq&Pack.

A total of 4 prizes for the Autajon Group which ranked them in the TOP 3 of the most prized printers in this edition of the competition. Let's look back at these awards :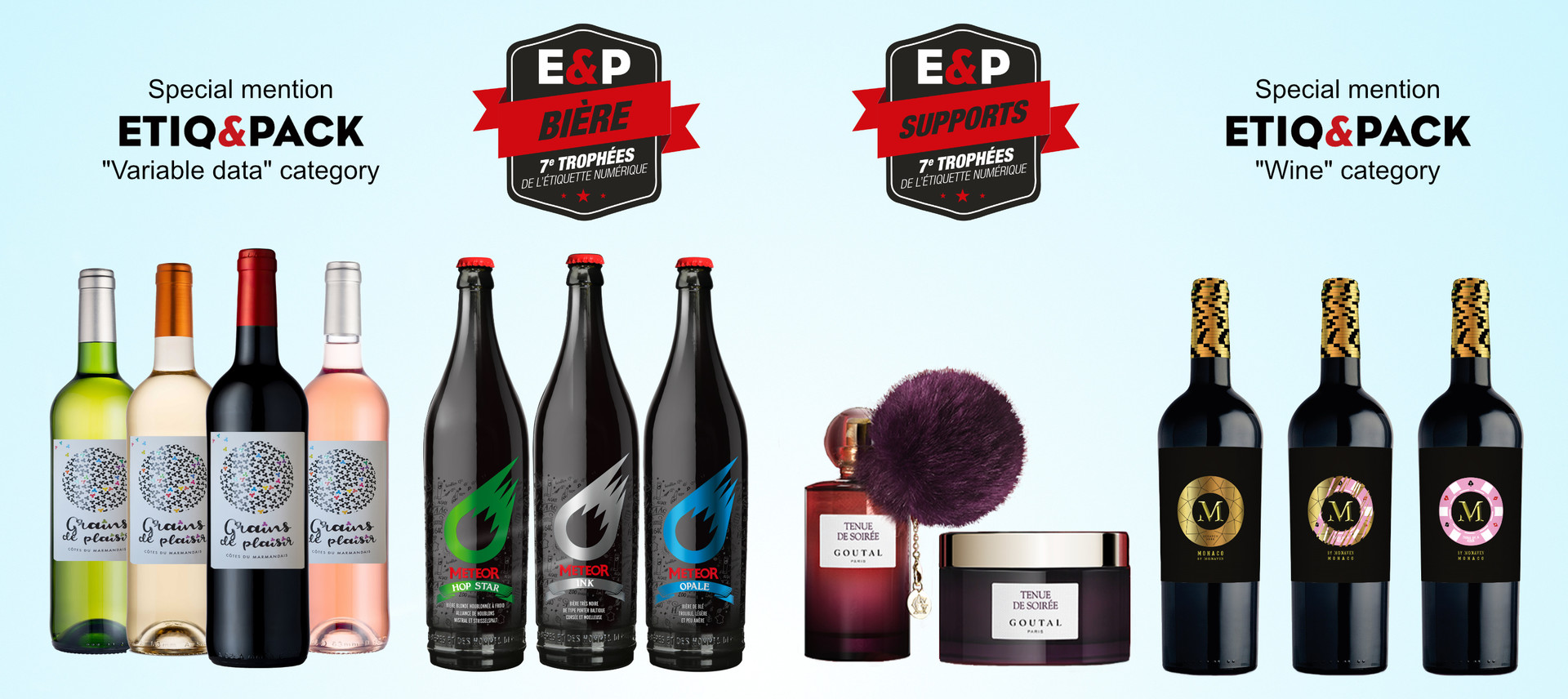 Special mention - "Variable data" category
"Grains de Plaisir", Autajon Étiquettes Atlantique
Perfect reflection of the Autajon Group's technical know-how in unique labels. These labels offer an exclusive process allowing variability in the position and color of the clovers and the associated added value. An additional fun pleasure for the consumer: find the unique 4-leaf clover in a different position on each label.

Etiq&Pack Award - "Beer" category

"METEOR LAB", Autajon Labels Strasbourg
The first objective of these labels is to replace a silkscreen printing on glass by using both printing techniques and the choice of the material used. Goal achieved according to the jurors of the competition.

Special mention - "wine" category
"M by Monavin", Autajon Étiquettes Atlantique
A beautiful combination of technicality and experience, these unique labels offer consumers the opportunity to discover their poker hand by scratching the label. The winning labels dress the wine bottle with a royal flush.
Etiq&Pack Award - "Texture"
"TENUE DE SOIRÉE - GOUTAL PARIS", Autajon Labels Clermont-Ferrand
Labels that perfectly match the new "Texture" category. It's through printing that these labels perfectly imitate the textured aspect of the paper while being resistant to the environment in which the product is used: the bathroom. The final result gives the illusion of a structured paper effect to both sight and touch.