« CFIA exhibition in Rennes 2022 celebrates its 25th anniversary » Emballage Digest
March 3, 2022
The professional magazine Emballage Digest dedicates an exhaustive article about the CFIA Rennes 2022 exhibition and its innovations including the Autajon Group ones.
The Food Industry Suppliers Meeting (CFIA) celebrates its 25th edition in Rennes (France). Over the years, the CFIA has become a major event for all suppliers in the food industry.
For three days, more than 1 600 exhibitors gather to promote all roles at all levels of the production chain and to display their news and latest solutions.
Autajon Packaging Haubtmann and Autajon Labels Lorient teams welcomes you at Hall 9 Booth C41, to introduce their innovative solutions fully adapted to food safety and food industry standards.
Emballage Digest emphasizes the Autajon Group capacity to set « a continuous R&D process ». Thanks to many research projects, the Group's divisions are certified, reflecting their rigor and high technical quality of the services offered to their clients:
« With the renewed FSC and BRC (AA grade) certifications, Autajon Labels Lorient and Autajon Packaging Haubtmann share complementary expertise »
Both divisions attending the CFIA work hard to provide innovative ranges of labels safe for direct food contact with the product, as well as fully recyclable packaging solutions:
« Autajon Packaging Haubtmann creates and manufactures decorative, logistical and promotional labels dedicated to the food market needs, while Autajon Packaging Haubtmann designs folding cartons, cases and POS displays, offering protective solutions, compatible for direct food contact and fully recyclable »
Access the complete article here (French content) to find out more about Autajon Labels and Autajon Packaging divisions.
Discover the Autajon Group's Confectionery & Food Specialities and Consumer goods markets.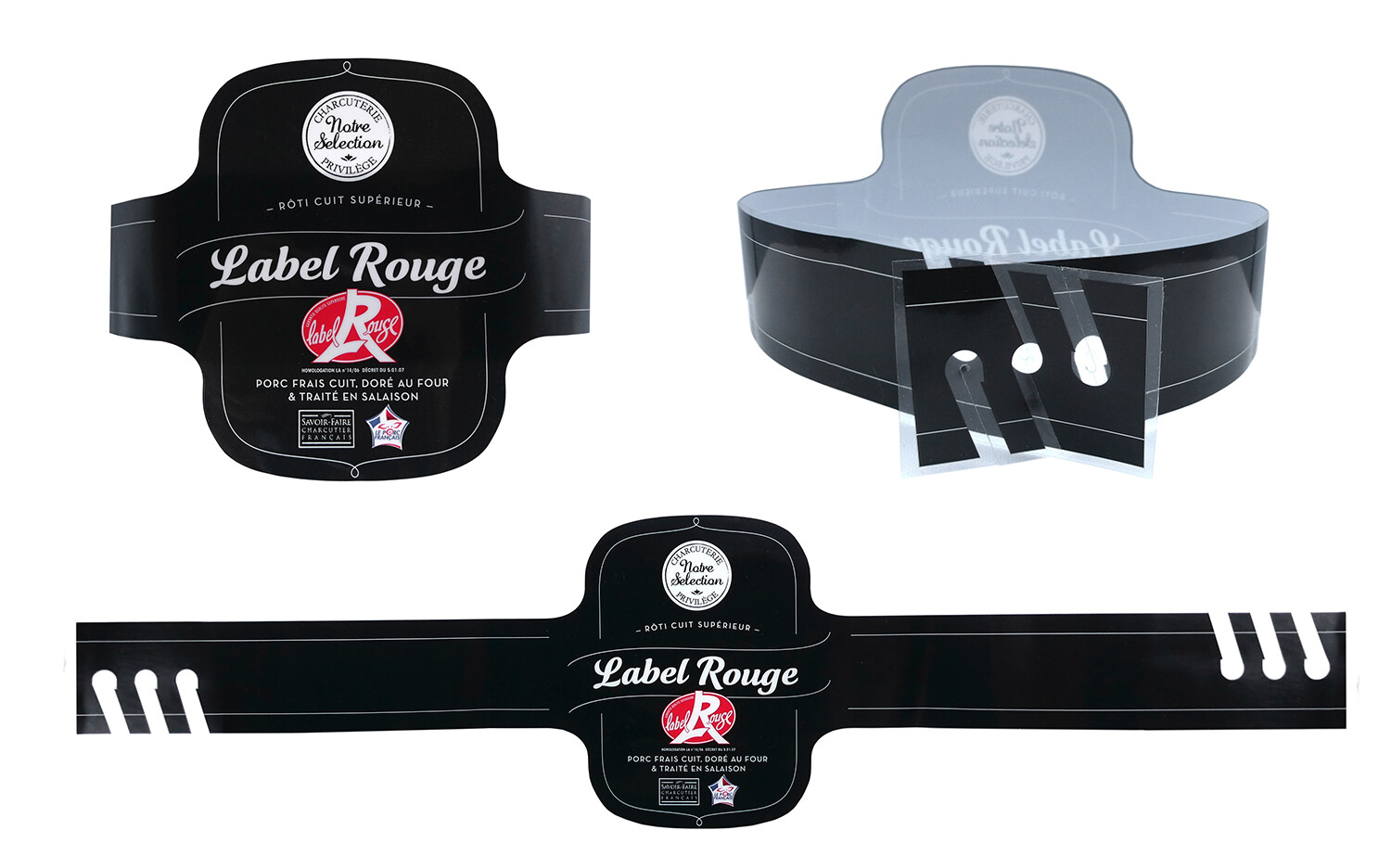 Wraparound non-adhesive label made by Autajon Labels Lorient