Brassinov Innovation Trophy for Autajon Étiquettes Loire
November 8, 2022
Autajon Étiquettes Loire teams win the Brassinov Innovation Trophy for their eco-designed beer labels at the Salon du Brasseur 2022 in Nancy!
These eco-responsible beer labels respond optimally to the various problems of brewers up to the second life of bottles.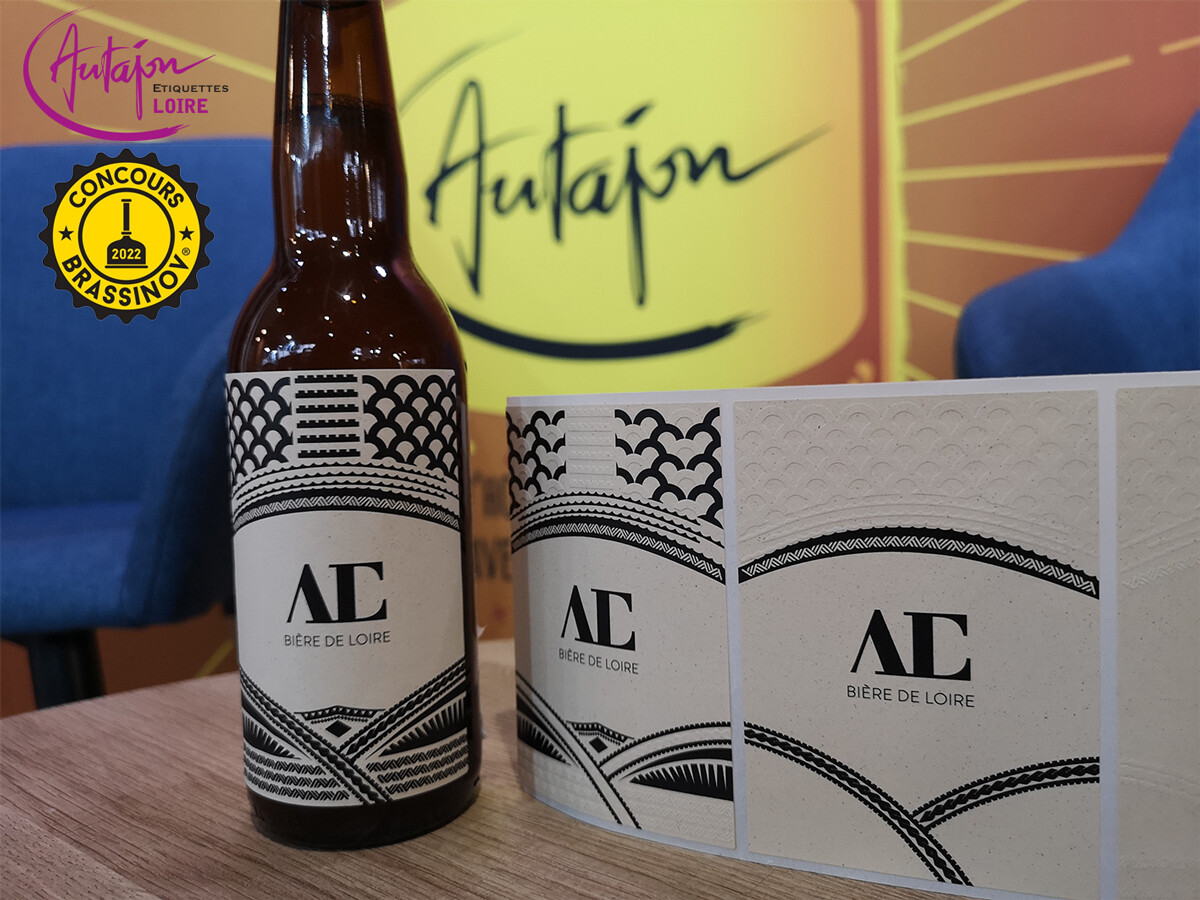 A reflection driven on each step of the manufacturing process: from the choice of raw material constituted of barley waste, remaining paper containing 40% post-consumer recycled fibres and 45% virgin wood pulp, to finishing touches which offer a clean and modern graphic design.
The label size has been adapted for a 75cl bottle (more capacity, less packaging). The label size has been defined to use 100% of the raw material and thus create almost no post-production waste of paper and adhesive.
A dry embossing has been applied to give relief and structure to labels for a premium look.
The «random» printing technique for the only colour used, the black one, allows to vary infinitely certain defined elements of the design: which makes each label unique!
An innovation appreciated and therefore elected by the jury during this unmissable event.
We congratulate the teams of Autajon Étiquettes for their technique and inventiveness!