Research & Development
R & D enhances the Group's expertise in the development of new solutions.
Innovation has become an absolute necessity to give products real character, to create future markets and to make a difference in spite of globalization. A carton, a label or a box spontaneously communicates value to the beholder !
Research & Development department
Our 'R & D' department serves two purposes : on the one hand, to preserve the Autajon Group's position as pioneer for all of its business activities, and, on the other hand, to maintain our expertise in the development of new products and their interactivity with the consumer. This vast creative potential is made fully available to Autajon's customers to support their innovation policies.
Sustainable innovation
Innovation is, also, moving towards the usage of environmentally friendly materials, and to processes which reduce wastage.
The Autajon Group is at the forefront of these research activities and investments are governed by the notion of sustainable development.
Our 'R&D' activities are centred around six major areas :
Considerable resources, both human and technical, are implemented to offer our customers creative and intelligent innovations.
Forms and functionalities
The 5 senses
Eco-design / Eco-friendly production
Processes
Security and brand protection
Communicating objects
Creative Studio / Labels for Wines & Spirits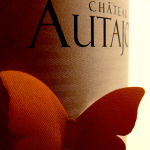 Designing to Seduce
Because seduction appeals to your customers, because it contributes to enhancing your brand image and your products. Emotional impact is the primary criterion for successful product 'positioning'.
Out of 3 000 projects that are proposed every year, more than 1 000 new products designed by Autajon's creative teams enchant you and are put on the market !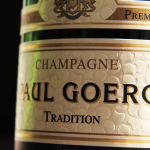 Creating in total Security
All creations proposed by Autajon's designers are original registered works, and, as such, protected from illegal copying.
We guarantee full confidentiality for our clients' projects. Several levels of product security may be incorporated right from the outset of graphic conception and artistic design.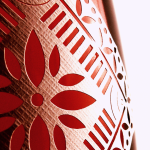 Innovating to Communicate
Innovation, as a factor of competitiveness, is proof of success.
Our commitment : to pass on to our customers all the benefits of our research and our developments in printing and finishing aspects, in new tactile and sensory effects as well as in new materials.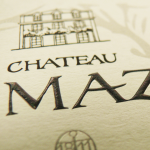 Skills
Autajon can offer you, simultaneously, technical and marketing guidance as well as graphic and constructional design right through to the finished product.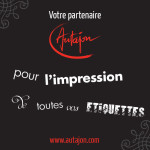 Personalization
To give consistency and harmony to the dressing of bottles, Autajon, also, offers a service of personalized labels.
On a predetermined basis that has been agreed upon together, specific elements can be added at the last minute either for a small run via delayed differentiation or by using digital printing.